Zero Makes Zero Festival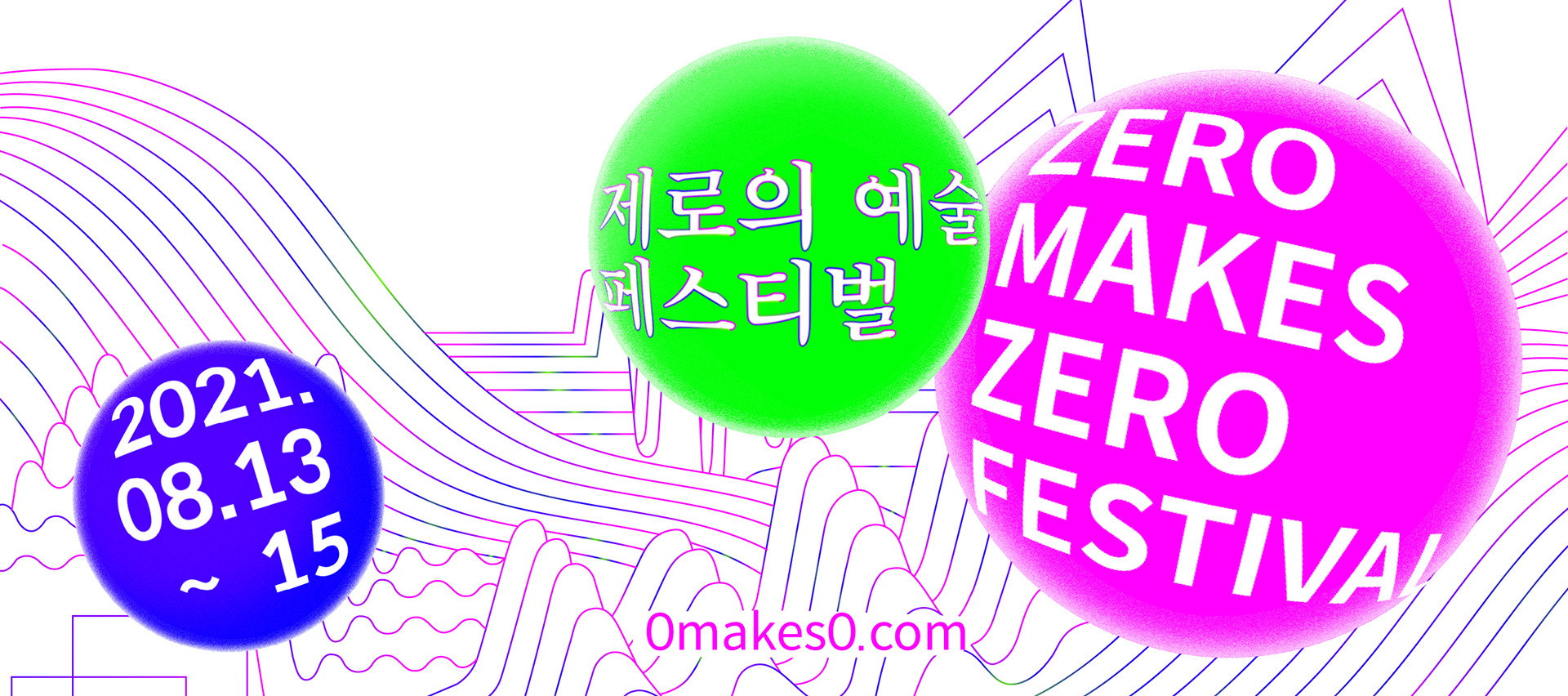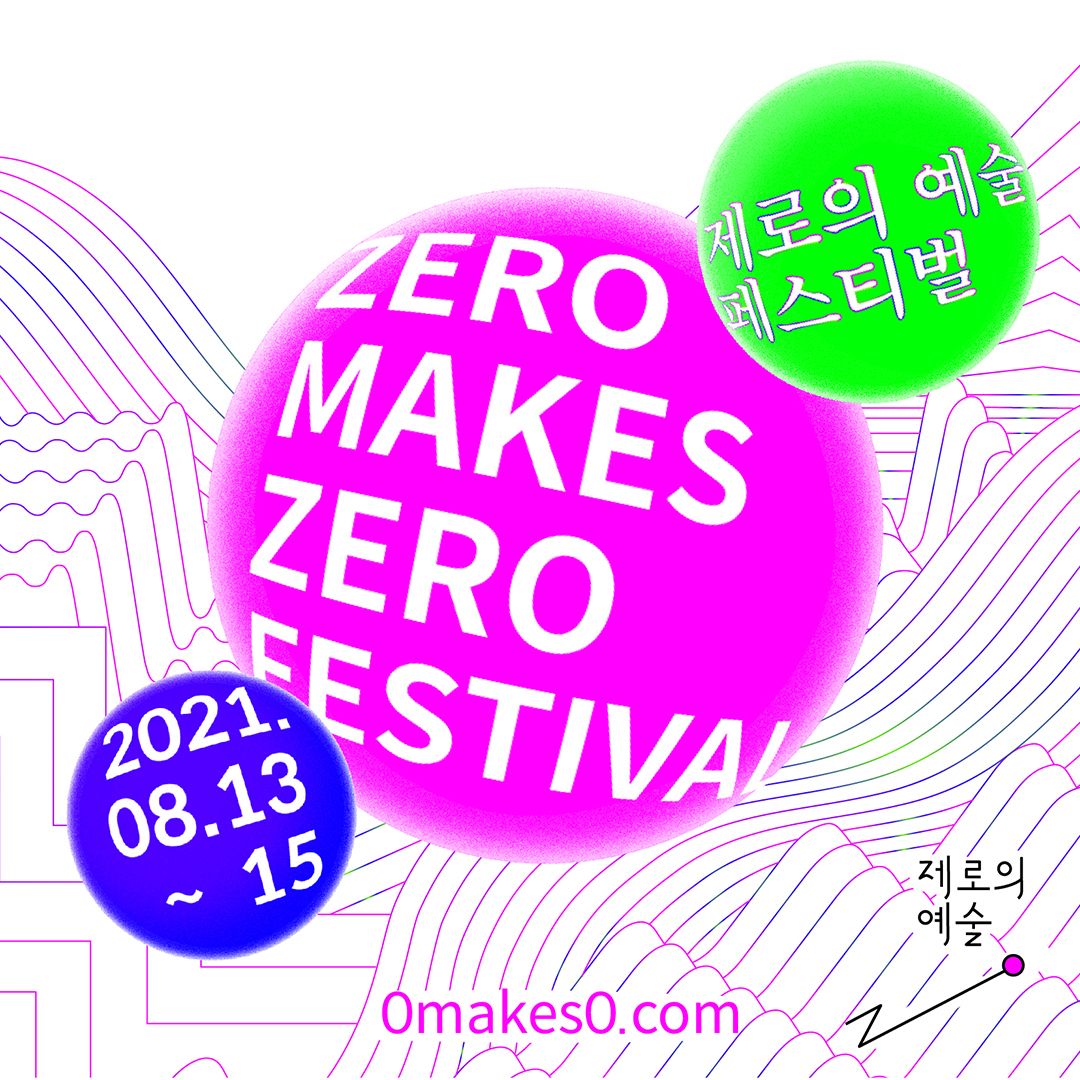 Zero Makes Zero Festival is a retrospective of all its previous programs, allowing local civic participants to share and discuss their work and ideas with prominent artists, designers, architects, and activists. This three day-long hybrid online and in-person festival will look back on all the programs held from October 2020 to June 2021 and explore various themes surrounding public art that the project aimed to share.
Part1. Special Online Contents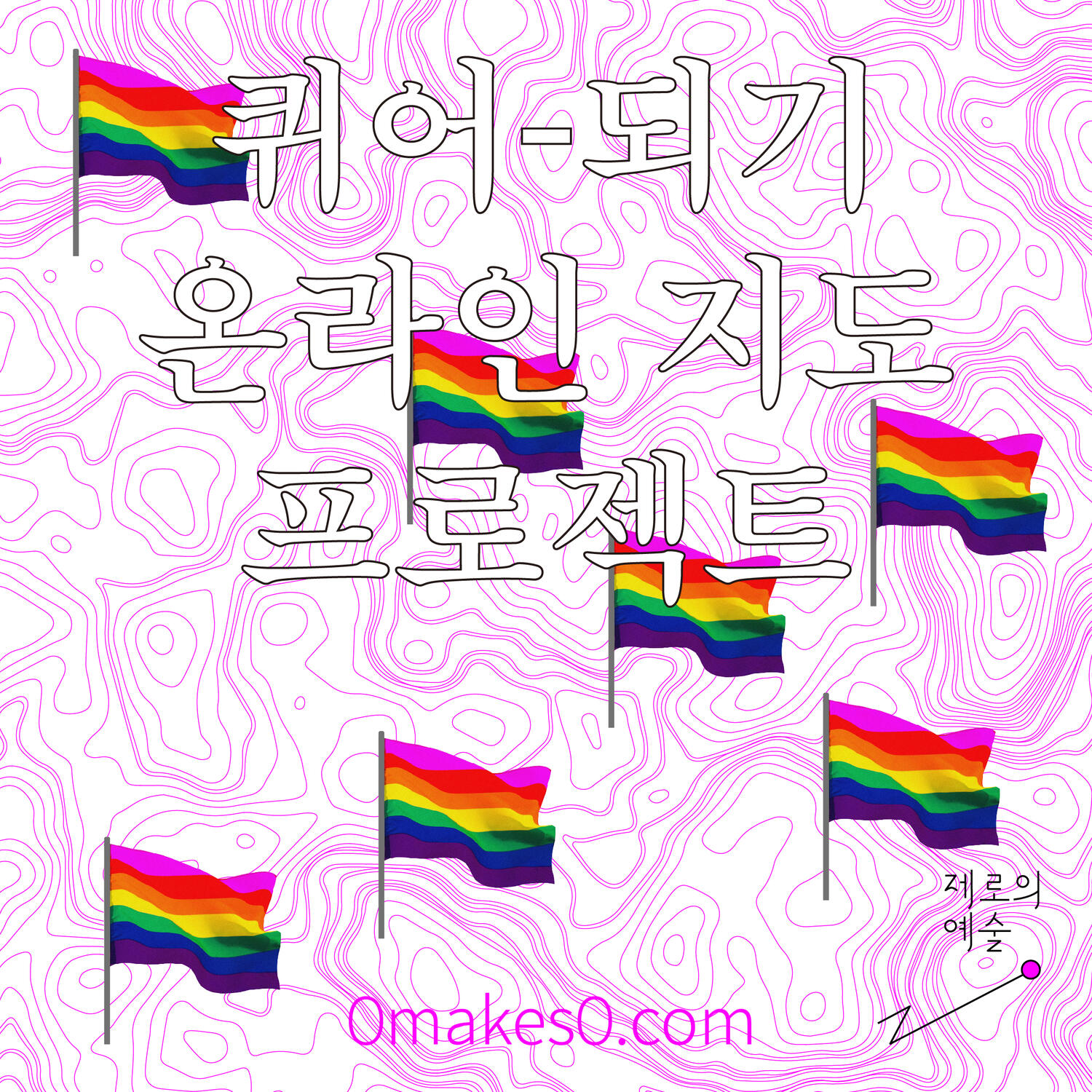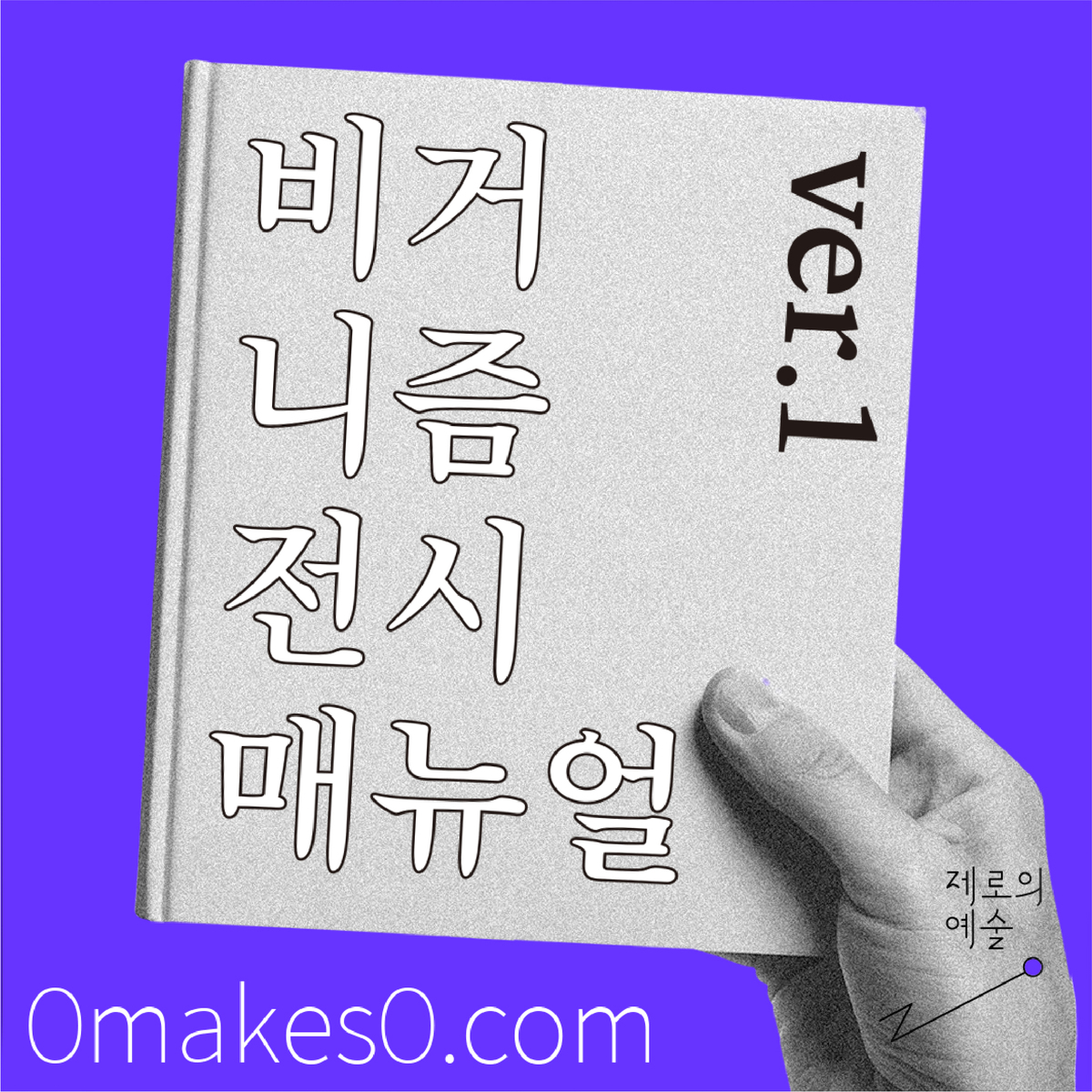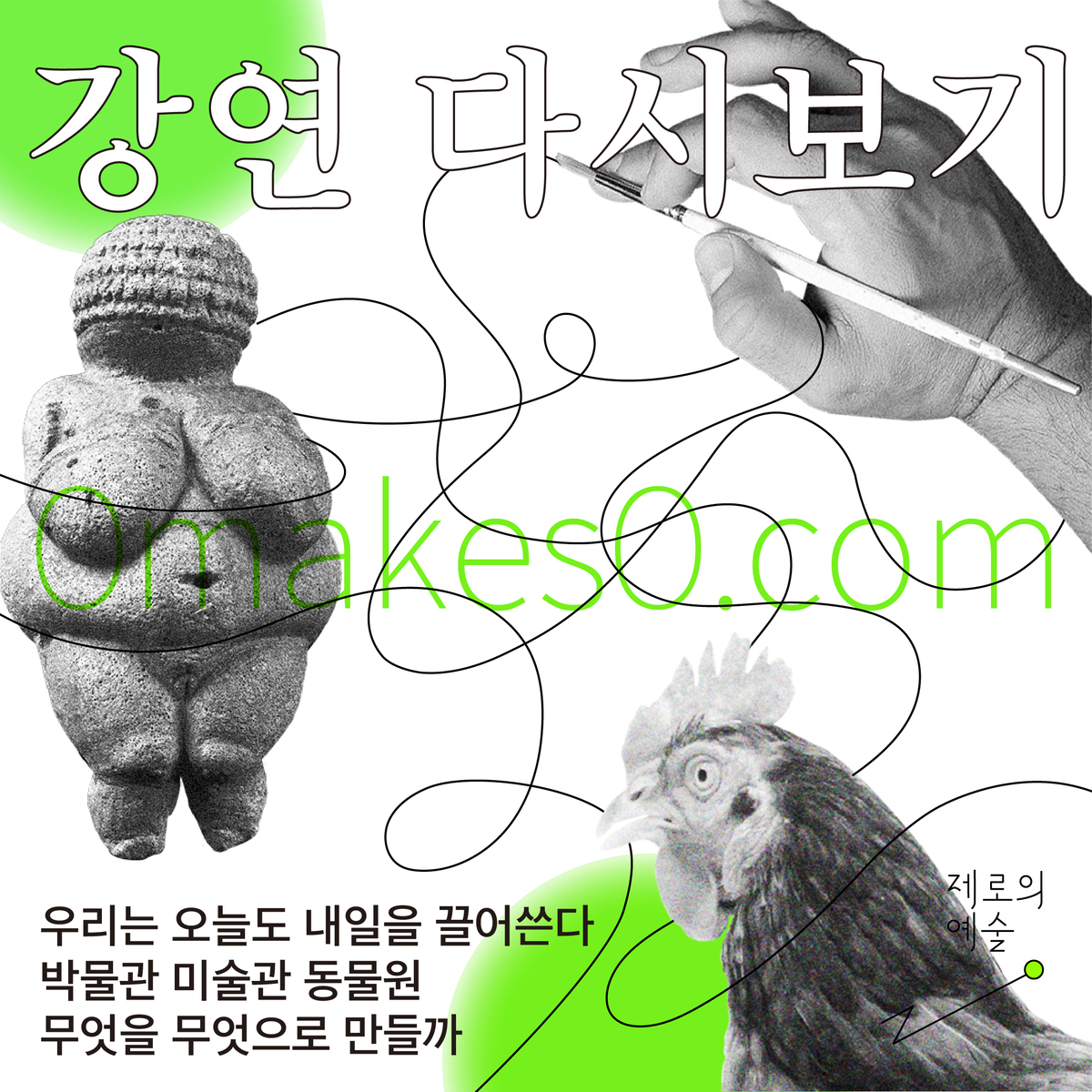 Part2. Live-streaming event for three days
< Design For Zero > by Aloud Lab
Design studio Aloud Lab takes a look back at their design work over the past year for Zero Makes Zero and its programs. They will discuss raising awareness of environmental issues through design, new challenges and concerns that have arisen through their participation in Zero Makes Zero, and differences between designing as part of a team project compared to a client-agency project.
< Drawing Without Death: New Landscape on the Worktable > swh/sunwooh, YeJu Roh, Gahyun Lee
Zero Makes Zero, together with artist swh/sunwooh, considers art materials and alternative methods that don't commit harm through <Unrecorded 'Materials''>. Questioning current work practices in order to make 'drawing without death' possible, this festival examines actual vegan art materials and discuss the changes of each participant after the conclusion of the previous program and the creation ethics of veganism with YeJu and Gahyun who paint and draw with vegan intentions (Materials can be viewed at Barim during the festival).
< The Future Education of Now > Youjin Jeon, Seungjun Choi
To some, AI education represents the future of education, but is it necessary? If so, how and what will we be dealing with? We introduce and share some issues and concepts, such as problems with the Korean education system and field, polarization caused by income gaps, and the impact of society's mythic technological infatuation on education technologies.
< Veganism Exhibition Manual Talk > Hwayong Kim, Sunwoo Nam, Taein Park, Hyejin Yeo, Kyudong Lee, Mokhwa Lee
The Veganism Exhibition Manual looks back at the process of creating an exhibition, from opening to closing, examining past practices that had become ingrained in the field. Developed out of concerns regarding the use of alternative materials and the overall exhibition process, we look forward to creating an updated version of The Veganism Exhibition Manual on the festival stage.
< Commoning for Childcare and Art > Kyung Young Min, Youjin Jeon
has been experimenting within the art and parenting community for the past 6 months. This program breaks down the social issue of career breaks, the specificity of art, and the psychological condition as we delve into the past and future activities of the Social Club for Artist Parents, who seek to extend the compatibility of art and parenting by moving away from the reliance on individual competence and responsibility by moving towards a communal approach.
< Becoming_Queer > Korea Queers
In the workshop held last winter, we considered whether we could live within our family and society by expanding the pride within ourselves. This program builds on the previous workshop through a mapping project that expands and draws our physical space. A virtual party functioning as a safe space for sexual minorities, the handicapped, youth, and so many more. Each is given the opportunity to select their own unique avatars as we explore safe spaces surrounding the Barim art space in Gwangju, mapping them out while carving out our own safe space. Maps made exploring the area in person can be shared by all participants.
< Feminism after Sixty, Waving Grey Hair > Kim Young-ok
Examine a feminist perspective on old age through the new book Feminism After Sixty, Waving Grey Hair. We take a look at some of the major concerns surrounding old age, such as natural changes in our bodies, imposed caregiving burdens, repressing femininity and desire, and worries about disease, dementia, and death.
< Sum++ City > Soeun Kim, Youngju Kim, Chisu Won, Jinsun Heo
In Sum++ City, participants of the workshop have departed from Tuvalu, imagined their own room and community, and set out on a virtual voyage to Tuvalu. Facing both the climate crisis and pandemic today, participants in Sum++City(Isle++City) set out on a virtual voyage, discussing ways to navigate and practice in their everyday lives.
Witnessing Outsiders in the City We Live - Where Did They Go? - Soeun Kim (Green Design Studio Aloud Lab, Architect/Designer).
Solidarity and the Community Experiments of East Asian Refugees - Youngju Kim (Head of Healing Project Team, Cultural City Support Center, at the Gochang Culture and Tourism Foundation, Conversion Technology Activist and Permaculture Designer)
Virtual Scenarios for Elementary School Musical Programs: Focusing on Sustainable Development Goals (SDGs) and the Climate Crisis Response - Chisu Won (Teacher, Baeyoung Elementary School, Committee Member of the Gyeonggi-do Office of Education Council for Promotion of School Culture and Arts Education, President of Uijeongbu Musical Education Research Association)
Expanding the Way of Zero Waste Thinking - Jinsun Heo (Junior Designer)
Coming To You Screening and Talk / PINKS:SOLIDARITY FOR SEXUALLY MINOR CULTURES & HUMAN RIGHTS, Gyu-ri Byun, Nabi, Vivian
Coming To You is a documentary film about the activities of the Parents and Families of LGBTAIQ People in Korea. Facing the worries of parents unfamiliar with the word 'Sexual Minority' and the reality that LGBTQ+ people face in Korea, the film reflects on the relationship between parents and their LGBTQ+ children and how the community accepts and welcomes minorities. After the movie screening program, a talk will be held with director Byun Gyu-ri, cast member, Navi and a parent of an LGBTQ+ child, Vivian.