Teen Tech Talk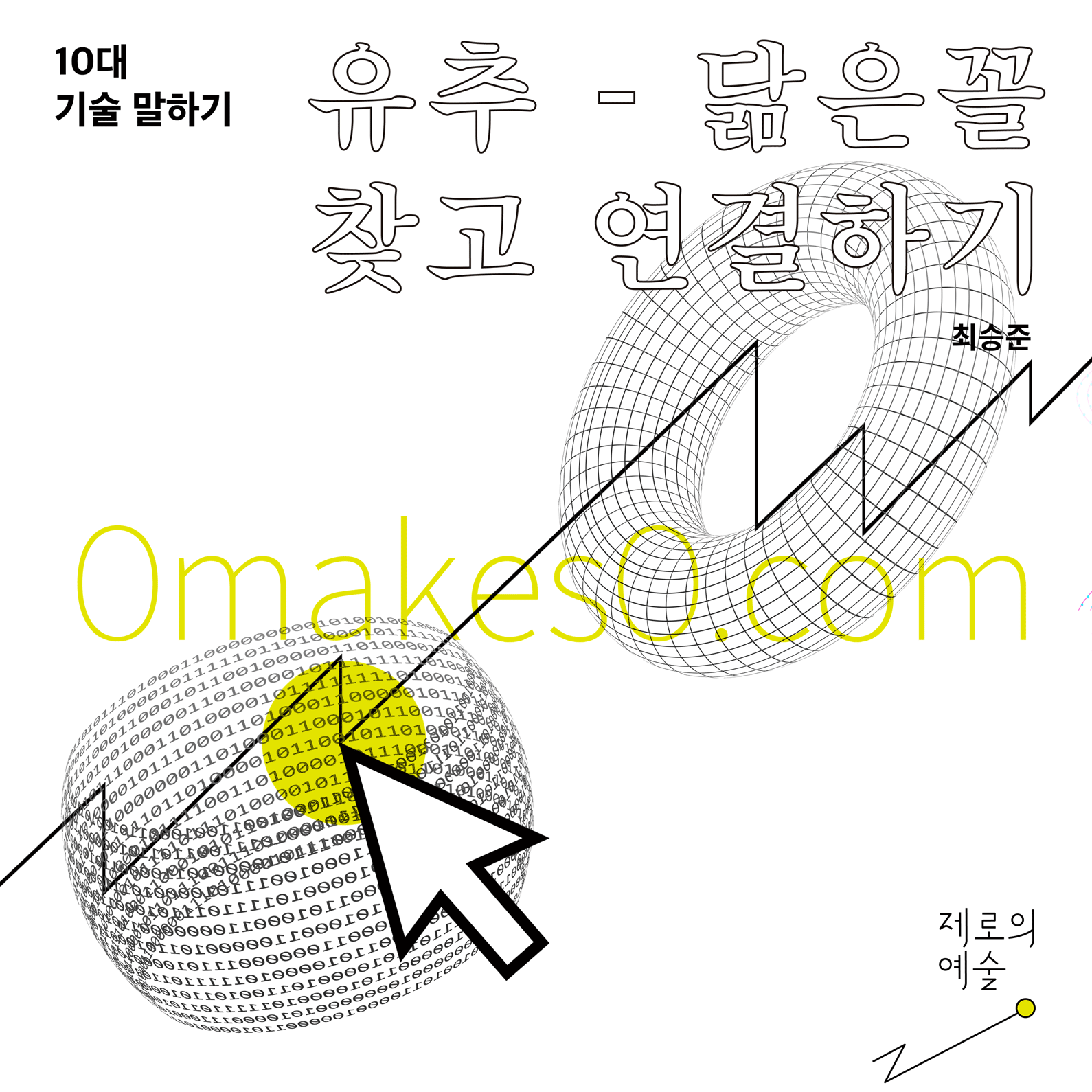 Teen Tech Talk
What is technology like for teenagers? In particular, how far or how close are we from realizing certain cutting-edge technologies that are taking shape with the so-called fourth industrial revolution? Are we in a vague illusion about technology or are we just afraid of technology? Before declaring that people need to jump in and learn new skills, like the current coding education trend, we should look at just how deep a connection these skill sets have to the everyday lives of teenagers. Find ways to think independently and create your own perspective on technology, something that has long been seen as difficult and abstract. Participating artists are facilitators of this exploration, suggesting topics, activities, and methods of the meetings, in which they will come to better understand the thoughts and lives of today's teenagers.
Analogy - Finding Similarities and Connecting Them / Seungjun Choi
Living in an era of information overload, we experiment with technologies that eschew our search histories, leaving the main throughways to navigate side alleys in which we follow our curiosities. Record and share what you see on your own timeline to gauge each other's similarities and proximity. Build a network through tasks that connect similarities and participate in short writing activities.
Data Insecta! / Binna Choi
Where do the photos we take and post on social networks -- the KakaoTalk conversations we leave behind and our YouTube videos -- go? In Data Insecta!, we explore the ecological impact of physical data centers, where the data we leave behind is gathered and stored. Participants conduct a thought experiment by directly 3D modeling what the insects that will evolve in such places look like.
Journey of meeting 'Me' with Artificial Intelligence / Soah Kwak
What will I look like expressed through artificial intelligence? A journey to find myself through artificial intelligence! We invite you on this delightful journey, in which we explore artificial intelligence technology as a tool for creation and use artificial intelligence to express artistically our appearance, emotions, and daily life. In the process of looking into our own appearances, emotions, and thoughts and facing ourselves, participants will understand the 'self' and discover a new side of themselves. Focusing on yourself, we can measure the 'distance' of self, technology, and art, and ask a variety of questions about these concepts.
Juggling Technology / Soo Yon Song
Take a look at the changes in society and daily life brought about by artificial intelligence, algorithms, and data-based technologies. To understand artificial intelligence, we must think about understanding the perspective of the machine and teaching the machine. In the process of educating machines, we examine and talk about how human beliefs, values, and stereotypes are projected.
Selfie Technique / Achim Koh
This workshop discusses our relationship with technology through 'selfies' and popular photo filter functions and apps. Observe the world of selfies and photo editing filters that we commonly use to express ourselves, record, or just do for fun, and learn the types and principles of these techniques. We try to express familiar technologies used in our daily life in our own language and imagine what kind of functions could exist that are not there right now.